Automatic polishing
Model:

SC420

Combined semiautomatic machine for polishing and grinding with indexed table rotation, equipped with 12 mandrels and 4 working units.

Working units have both horizontal and vertical motorized movements, with sliding on rectified steel shafts.

Polishing wheels pack Ø350x80mm and protective cover with dust aspirator collector Ø120mm.

Electrical control panel with colour touch-screen display, or with traditional electro mechanical pushbuttons.

Polishing compound supply plant for solid or liquid abrasives.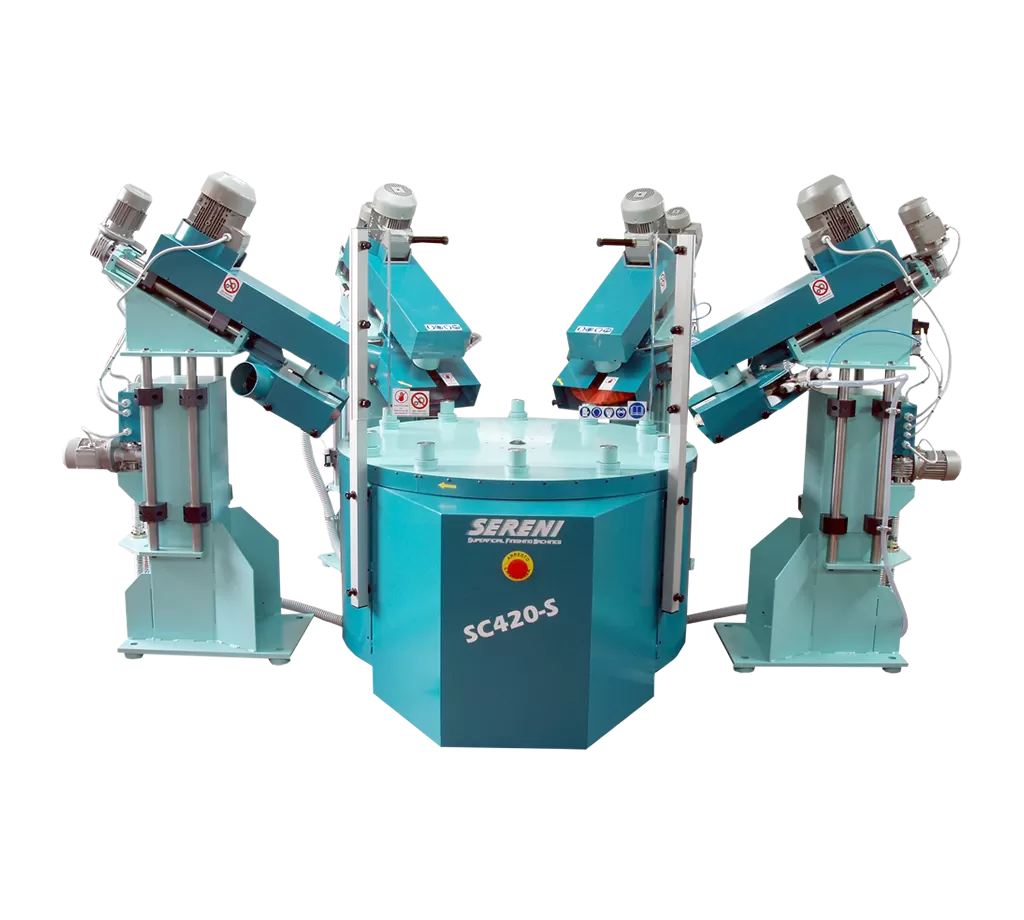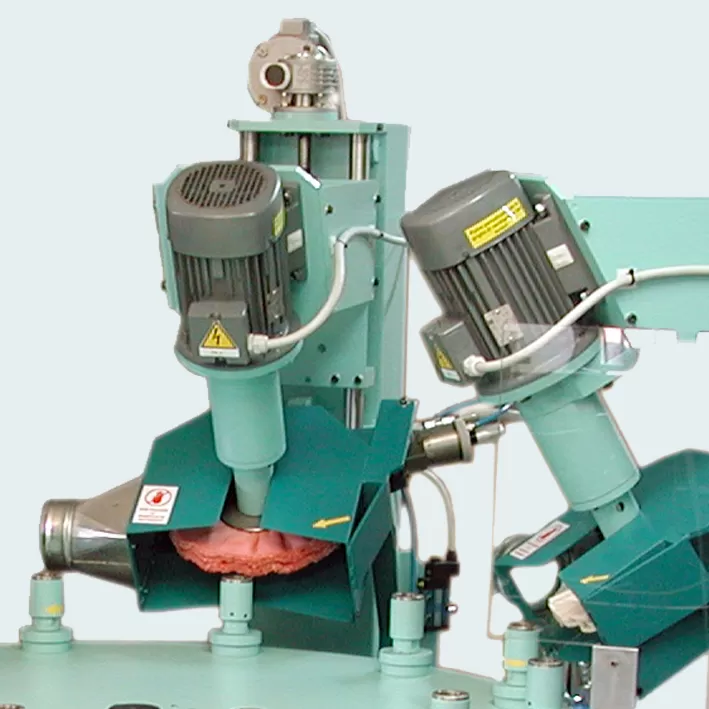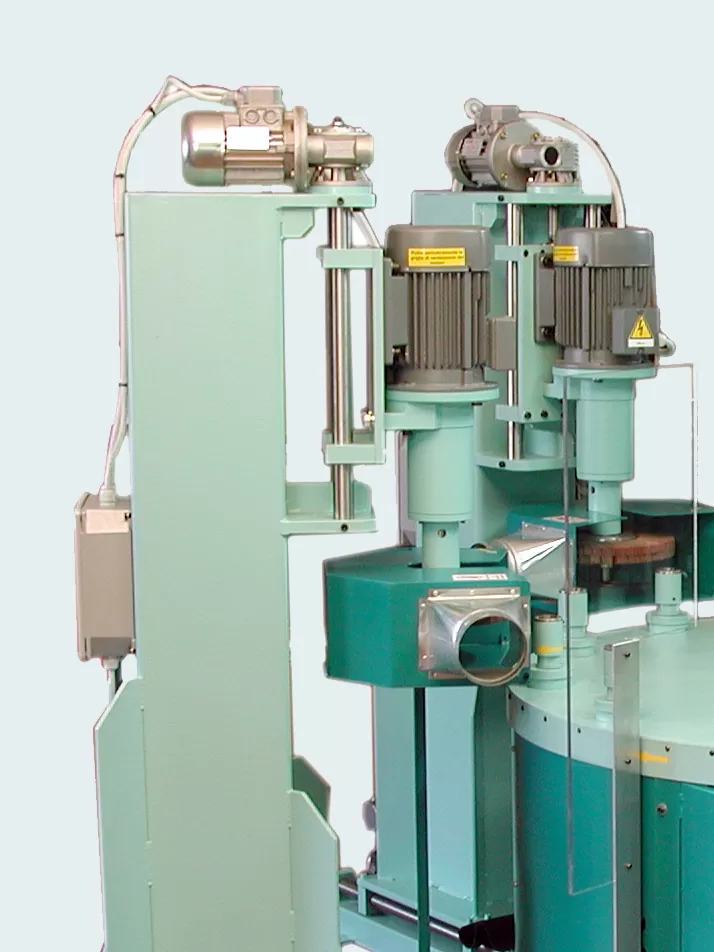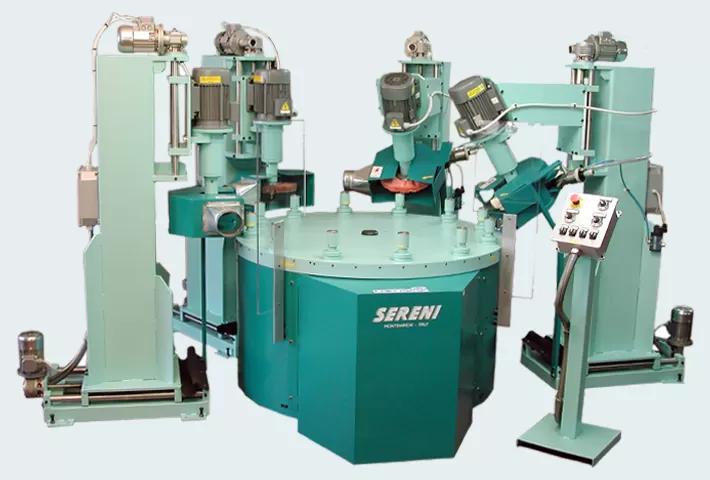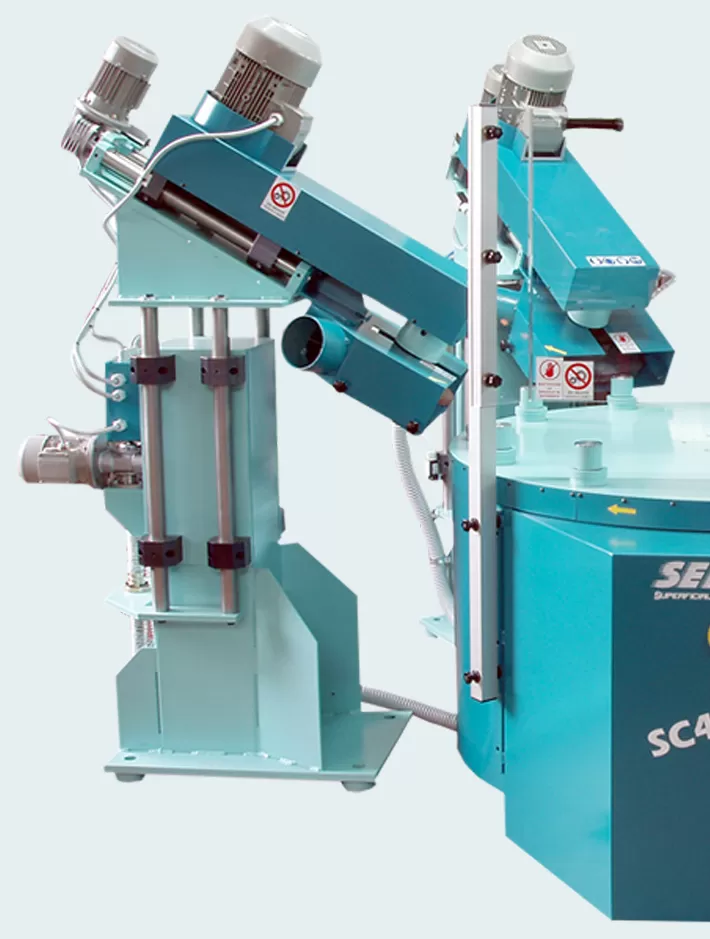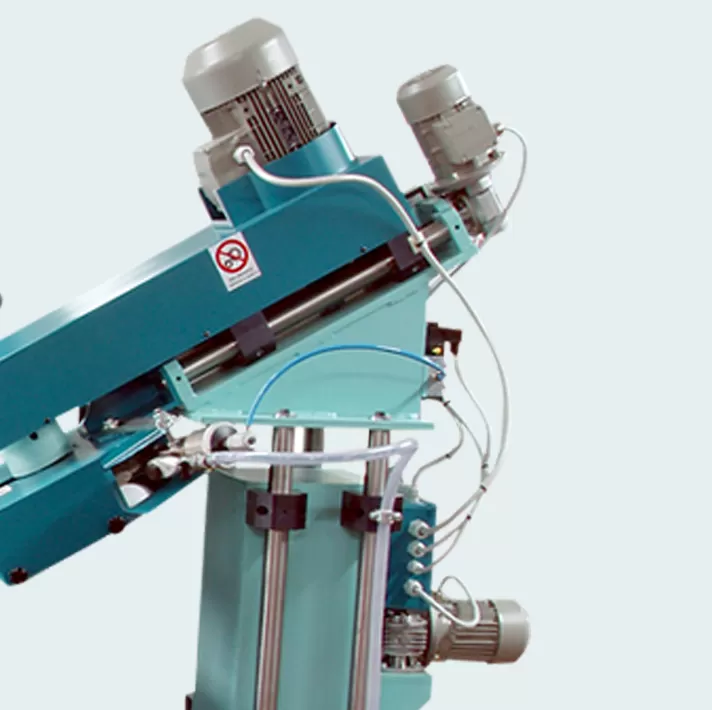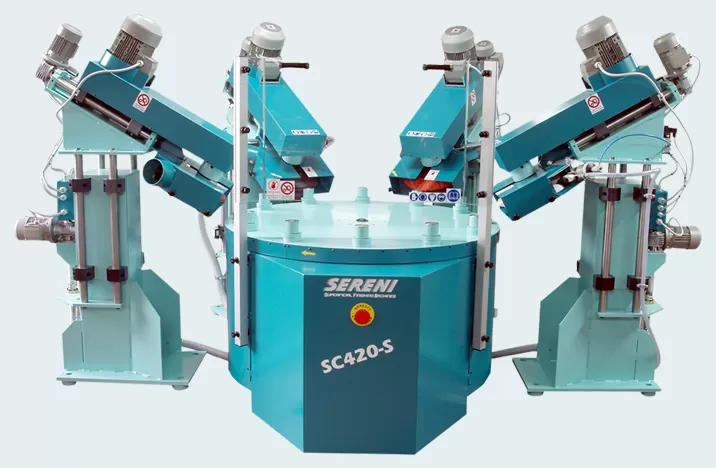 Technical specification
All our machines are customizable to meet your needs.
Contact us for more information.